New Zealand is one of the best areas I've ever resided. When in New Zealand, we lived in Queenstown - an urban area inside the South Island primarily recognized for it's mountain ranges, lakes and travellers.
All I have to say is, if you're thinking about whether or not to make the move over to New Zealand, just go. It's one of the better choices I ever made and it's a destination I miss every day now i'm back residing in London.
But allow me to get into a little more depth… here's what to prepare for when moving to New Zealand as an expatriate…
1. It's safe and sound (like no problem to wander home at 2am, somewhat safe) 
I will only speak for my personal encounters here, but I never ever felt unsafe in Queenstown. Not once. Not ever. I like to think about myself as rather street-smart as a result it often takes a lot to spook me, and as a overall rule I'm always on my guard. New Zealand is among the only places that helped me drop that safeguard, since I never felt vulnerable, I never ever felt threatened and I never felt unnerved.
2. The folks will greet you with open arms
It didn't matter who we met, whether or not they were locals, other expats as well as tourists - everybody was awesome and inviting. Our landlord continues to be the best landlord we've ever endured, also it was a great change to handle a landlord who was a true genuine man - and not just a terrifying property shark with a agreement.
3. It's really not a brand new version of the UK (and don't move there anticipating it to be)
Numerous British people move to New Zealand with the idea it will likely be a new and improved upon version of the UK. This seriously isn't true. I didn't draw many comparisons between UK traditions and New Zealand tradition. This country has it's own individuality and it's it's own entity. The streets are typically arranged in blocks, the mail services are rather like the US, and the customs are more similar to the US than they are the United kingdom. Although even saying those things, NZ is totally its very own. t's got it's own historical past, it's story and that what tends to make it so exciting.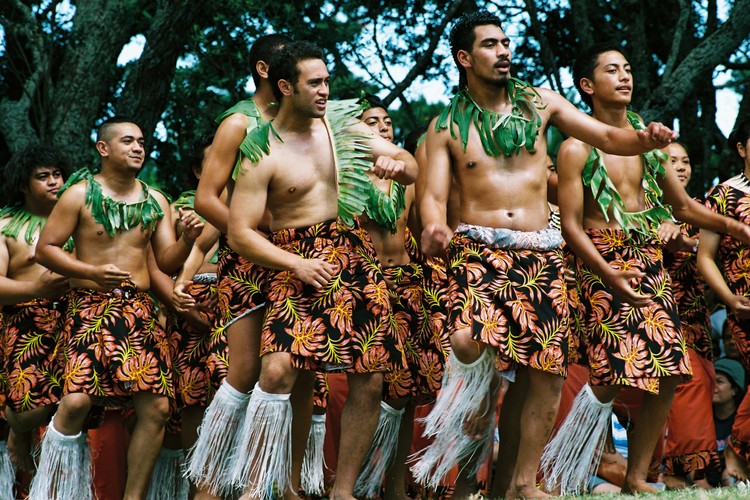 4. It's more pricey than you expect
Of all of the fantastic issues, I've got to say - NZ is expensive! In London we might fork out approximately £70 for a weekly for 2 people (this doesn't consist of alcohol). In New Zealand a cushty shop, with the same items, would cost us the equivalent of £120-£150. This certainly will surge big time whenever we wanted any luxuries such as booze, etc. I do believe it's simply because just about every thing is shipped in.
5. THEY DON'T HAVE ORDINARY SQUASH
During an regular week in the uk I finish about 2 bottles of fruit squash. You know, the no added sugar, Robinson's type. In New Zealand (and this really is random and weird) they simply don't sell it (other than from on the pricey import ledge). They don't have any local less costly alternative. They have got this strange powered stuff, however it perplexed me and freaked me out a little and so they had sugar-loaded Ribena syrup drinks - but zero low-sugar cordial. 
6. Medical care may not always be reachable
Throughout my period in NZ I was privileged not to become really ill, or wounded - except when I nearly cut off my fingers while zip-lining. I was hurried off to the 'medical centre' and informed I had very nearly cut the tendon. Thankfully - I didn't. However, if I had I would have had to be helicoptered to the closest hospital. THAT'S QUITE A LOT OF MEDICAL INSURANCE FUNDS - or typical money in case you don't got no insurance. I awakened to the fact that we were quite literally in the middle of nowhere, and should some thing major happened, the medical treatment might not have been so easy to get or access.
7. It's remote. And a touch isolated. 
If you're relocating from the United kingdom, NZ does really feel far away. It can be hard to contact friends and relations simply because you're always 11 or 12 hours apart. The only periods you can communicate with home is early morning or late into the evening - which works okay, until you realise you like having lie-ins!? Bearing in mind, that you may possibly have difficulty sometimes with the time difference. It can make you feel quite some distance from home.
8. Internet connection is very slow, and quite truthfully - Dreadful
The internet is tedious. Saying that though, as we were exiting NZ, there were changes being put in (our entire neighborhood was being dug up to make room for more rapid cables and wires) so maybe it's getting better. It really is slow though. Nonetheless you'll have way better things to do than being on the web anyway. You know, just like climbing up those mountains right outside your door.
9. Rent is not cheap 
I'm unclear how this fares throughout the other parts of the New Zealand - however rent in Queenstown was a lot of cash. I guess this is inline with the pure need there is on homes. We splashed out and resided somewhere spectacular, considering that we'd saved so much before hand - however, not all of us have that benefit. So don't forget to shop around before landing. Also remember it's calculated by week not monthly - which is the norm in the UK.
10. I forgot to put this above - but eating at restaurants is reasonably-priced (even if grocery shopping isn't) 
Eating in restaurants in NZ is surprisingly competitively priced. Way more than cooking food in your house every now and then. You will have the cheap prices of the USA but with no duty to leave a 20% tip. We in most cases left between 10-15% tip however think that a number of people wouldn't have even left that. On a side note - Queenstown offers the very best eateries EVER. It's nuts that so many great food places exist in such a little town, the food on the whole in New Zealand is amazing. 
11. There are plenty of incredible sites to see and so many things to do
New Zealand isn't merely mountain ranges and lakes, you will find gorgeous shores - extraordinary coastlines and cool, fun cities as well. There's a lot of places to go and discover - and I didn't realise quite how diverse the country was until I arrived there and commenced discovering. It is definitely a beautiful country. You could spend many years exploring and still not scratch the surface.